About Beyond Computer LLC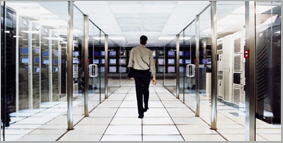 Beyond Computer has over 25 years experience in helping businesses with their Information Technology needs. We are focused on quality service and customer satisfaction. We offer a wide array of services that help you utilize your technology and maximize your technology investments. We serve a diverse market.
Beyond Computer provides information technology consulting and services in the San Francisco Bay Area. Located in the North Bay, "the hub of Sonoma County", Cotati, CA.
We specialize in helping businesses design, deploy and maintain state of the art information technology solutions. We are computer room and data center experts who provide superior sales, service and support to a wide range of clients. We have extensive experience working with home/office users, small to medium businesses and large enterprises. In addition, we are a Cisco Partner, Lenovo Partner, HP Partner and IBM Partner.